Ostrava zábřeh demolice a vystavba mostu výškovicka-rudna
demolice mosu byla supér proběhla v noci až do dalšího dne firmě mrozek velké dík za užásnou ukazku nádherných stroju v akci všem ostatním.po demolici by mělá následovat stavba nového mostu most je kompletně hotov a je prujezdny jak pro hromadnou tak i automobilovou dopravu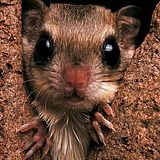 Ostrava zábřeh demolice a vystavba mostu výškovicka-rudna
Content will continue after the ad
Continue below for more content
Delete photos and videos from the album
Select all photos or videos you want to delete and confirm the action.
Title
Ostrava zábřeh demolice a vystavba mostu výškovicka-rudna
Description
demolice mosu byla supér proběhla v noci až do dalšího dne firmě mrozek velké dík za užásnou ukazku nádherných stroju v akci všem ostatním.po demolici by mělá následovat stavba nového mostu

most je kompletně hotov a je prujezdny jak pro hromadnou tak i automobilovou dopravu
Settings
Public album
Anyone can see the album.
Available only for 18+
Only people who have confirmed their coming of age can see the album with 18+ content.
Hidden album
Only people who know the exact address of the album can see that.
Locked album
Only people who enter the code you set can see the album.
Photobooks from your photos
Choose from the ready-made books for you or create a completely new one.
Memory game from your photos
Just select only 32 photos. We'll do the rest for you.